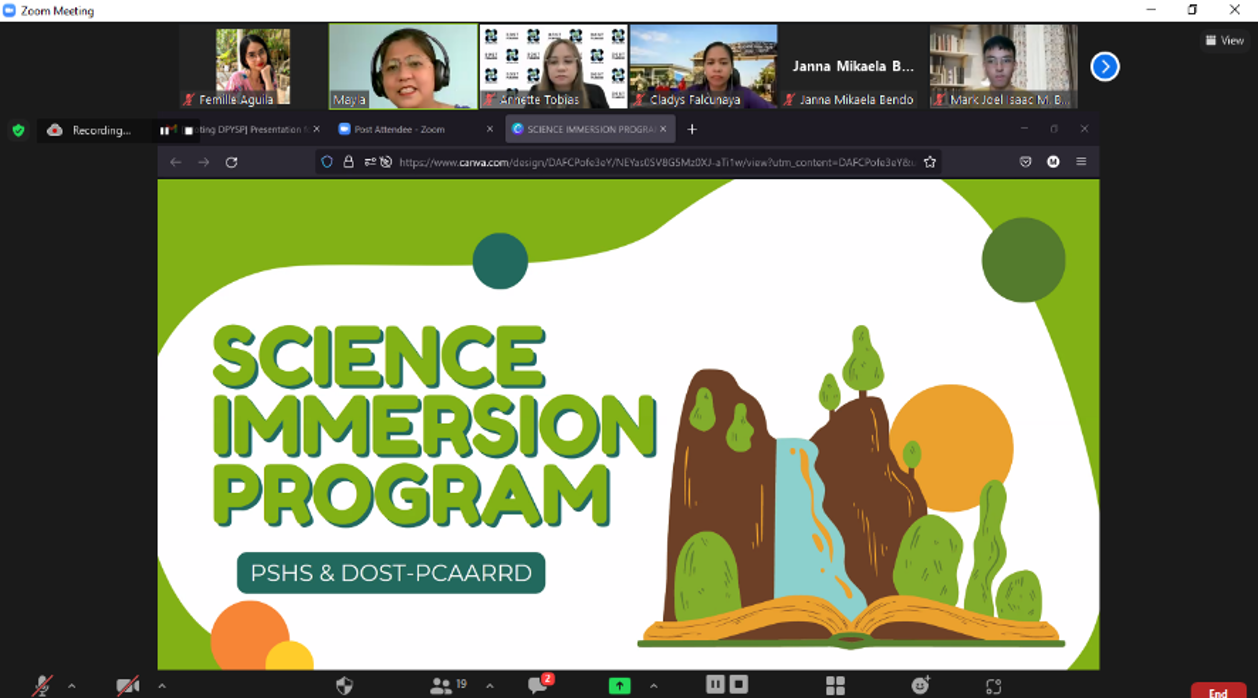 The Philippine Council for Agriculture, Aquatic and Natural Resources Research and Development of the Department of Science and Technology (DOST-PCAARRD) recently launched the pilot implementation of the Youth Science program, which aims to inspire the next generation science and technology (S&T) leaders from the Philippine Science High School (PSHS) CALABARZON Regional Campus.
The program also aims to increase the participation of PSHS students in the agriculture, aquatic, and natural resources (AANR) sector by exposing them to interactive learning mechanisms.
The initial session was attended by 16 (2 grade 10 and 14 grade 11 students) registered participants. They were joined by PSHS-Science Immersion Program Coordinator Cladys Falcunaya, Program Alternate Facilitator Mayla Blaskie, and the staffers from Socio-Economics Research Division of DOST-PCAARRD, Annette Tobias and Dawn Femille Aguila.
A mentoring needs assessment was conducted to determine the students' interest on topics from the Harmonized National Research and Development Agenda (HNRDA). Results showed that the students were interested in natural resources and environment, climate change adaptation and risk reduction, and aquatic-related research topics.
Members of the DOST-PCAARRD's Council of Elders (COELs), who have expertise in the topics chosen, were tapped as mentors: Dr. Gem Castillo for natural resources and environment, Dr. Rogelio Serrano for climate change adaptation and risk reduction, and Dr. Rafael Guerrero III for aquatic resources. The students will also attend sessions on research proposal writing and positive youth development, which will be handled by Dr. Lorna Calumpang.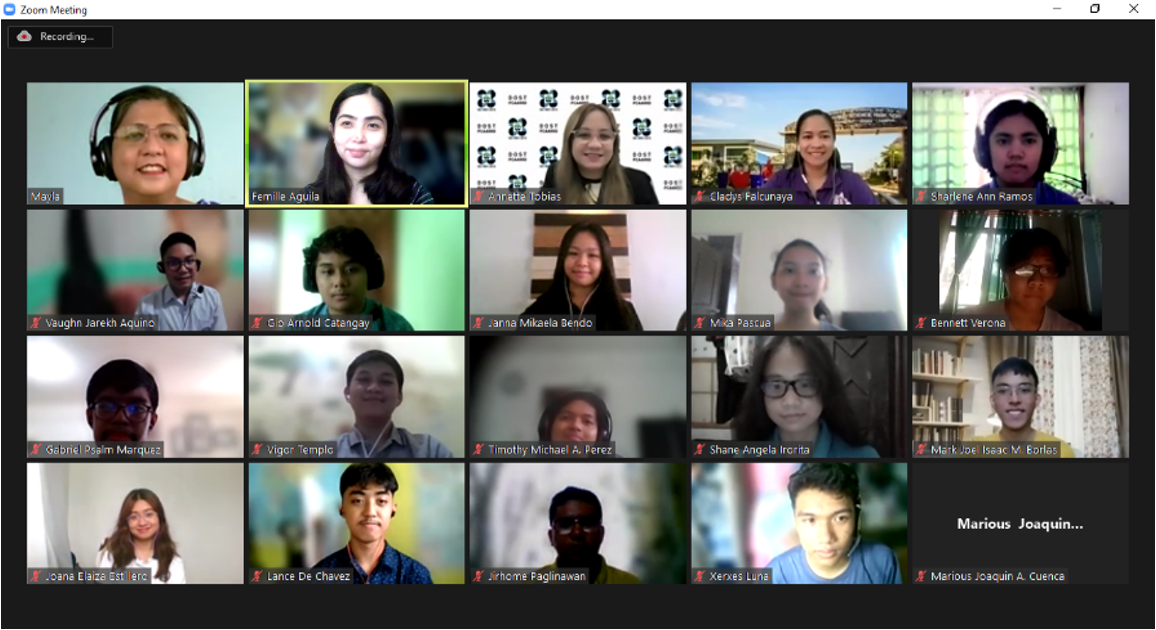 The Youth Science Program was initiated through PSHS CALABARZON Regional Campus' request for collaboration with DOST-PCAARRD in conducting a Science Immersion Program. The PSHS Science Immersion Program is the school's yearly program that aims to provide opportunities for their scholars to interact with individuals involved in S&T, increase scholars' awareness and knowledge on S&T issues, and familiarize them with S&T programs and strategies implemented by research and development (R&D) institutions.
The pilot implementation was launched on June 30, 2022 and will run until July 29, 2022. The Council plans to expand the program to cover other regional campuses of PSHS and hopefully, other schools in the country, to further promote S&T innovation as it relates to the AANR sector, among the youth.