One of the perennial problems of the rubber industry is low latex yield, which stems from a variety of factors, such as use of obsolete clones and planting of unbudded seedlings.
In the research and development (R&D) collaboration between the Philippine Council for Agriculture, Aquatic and Natural Resources Research and Development of the Department of Science and Technology (DOST-PCAARRD) and the Department of Agriculture-Regional Field Office 9 (DA-RFO 9), promising new rubber clones from the RRIM series are being investigated to determine the rootstock-scion combinations with the best growth performance. The project,  "Evaluation of Promising Rubber Clones as Clonal Rootstocks," is on its second year and continues to assess the performance of new rubber clones such as RRIM 2020, 2023, 2025, 2027, and 3001.
Said project is an offshoot of completed DOST-PCAARRD funded projects, which first reported the promising growth and yield of said clones. The current project will complement the previous findings to fully characterize the new RRIM series clones for registration with the National Seed Industry Council (NSIC) and eventual distribution and use by rubber farmers.
Another promising strategy to increase income of farmers is the practice of a rubber-based cropping system or multi-cropping system. This is  important during immature stage of rubber, usually up to 7 years, when no income can be derived yet from the plantation and maintenance and input costs are needed.
In partnership with the Philippine Rubber Research Institute (PRRI), the project, "Assessment of Various Rubber-based Cropping Systems (RBCS) for Enhanced Production of Smallhold Rubber Farmers in Different Climatic Types of the Philippines," is on its 2nd year of implementation. It aims to document existing RBCS and determine the factors affecting the productivity and profitability of RBCS under various climatic conditions and management practices. At the end of the study, a collection on RCBS in different agroclimatic conditions will be published and disseminated for the information of smallhold rubber farmers.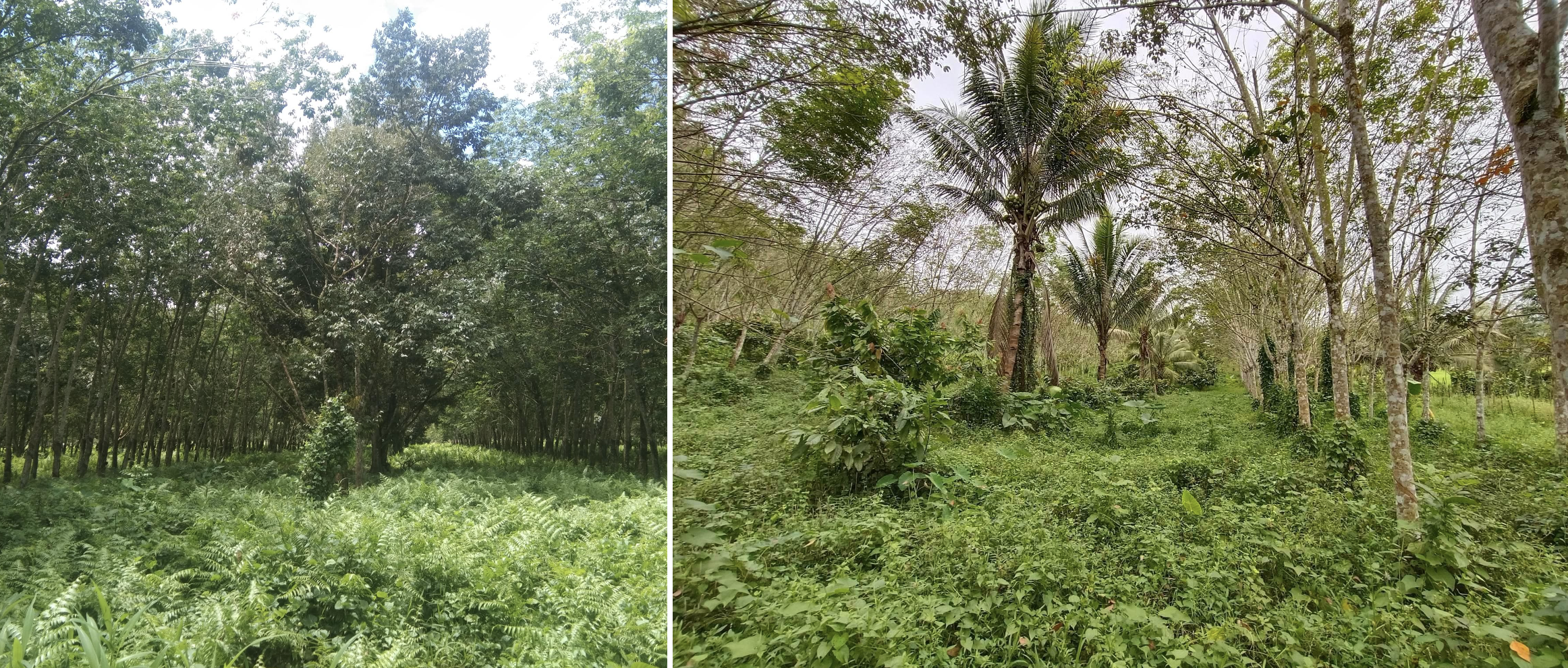 With these projects, DOST-PCAARRD hopes for increased productivity and income for rubber farmers in the Philippines, where the majority are smallholders.
DOST-PCAARRD continues to support the development of technologies to enhance production of rubber from nursery to latex harvesting. This will be done in partnership with relevant institutions for the benefit of stakeholders and the development of the rubber industry.