The brightest experts and representatives from all over the country gathered to conceptualize the next Philippine Plant Conservation Strategies and Action Plan (PPCSAP) in this year's National Conference on Philippine Plant Conservation. It aimed to be a potent tool in ensuring the continuous protection and sustainability of our country's rich plant diversity.
The Department of Environment and Natural Resources-Biodiversity Management Bureau (DENR-BMB), together with the Philippine Plant Conservation Committee (PPCC), organized the conference held on July 26-28, 2023 in Quezon City. Its main goal is to kickstart the updating of the PPCSAP.
To set the scene, key framework and strategy for the updated action plan were discussed. Workshops were then held to draw valuable insights from the participants, whose input would serve as foundation in drafting the action plan.
Current initiatives and endeavors of research institutions, academe, and civil society were presented while also examining gaps to address through the PPCSAP. Some initiatives discussed include the establishment of DNA Barcoding facilities, development of propagation protocols, and research on threatened local species. It was recommended to initiate more research on the traditional uses of plants in local communities, among others.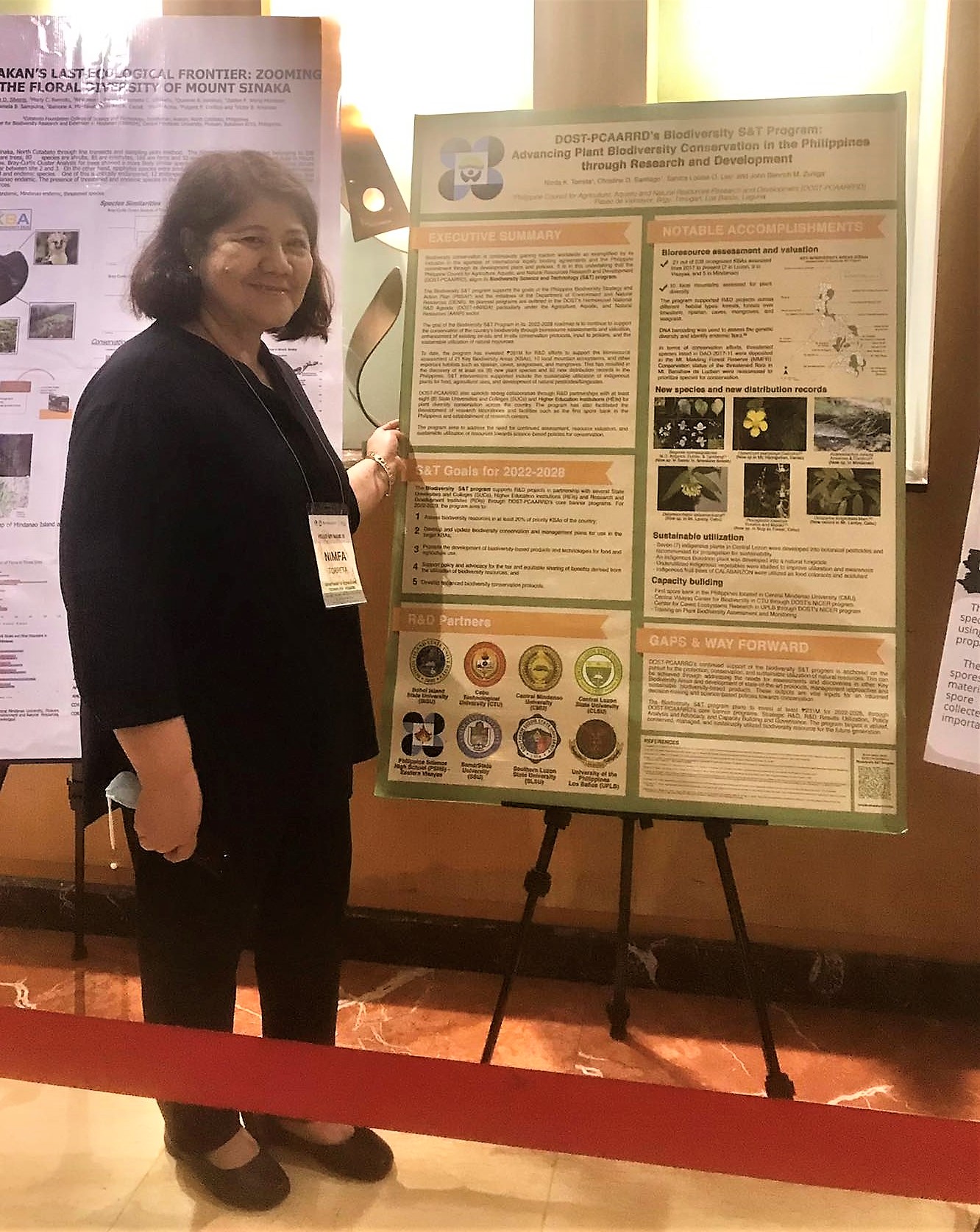 DOST-PCAARRD was represented by Dr. Nimfa K. Torreta, OIC of the Council's Forestry and Environment Research Division (FERD). Through the poster presentation, accomplishments of the DOST-PCAARRD's Biodiversity S&T Program incorporating plant biodiversity conservation were highlighted. To date, the program has invested P281 million for research and development efforts to support natural resource assessments of 21 Key Biodiversity Areas, ten local mountain ecosystems, and other important habitats including riparian, caves, seagrasses, and mangroves. This has resulted in the discovery of at least six new plant species and 92 new distribution records in the Philippines.
For 2022-2028, DOST-PCAARRD's Biodiversity S&T Program is working to continue reinforcing the country's biodiversity and its conservation through more assessment and valuation of natural resources, sustainable utilization of these resources, improving laboratory and field conservation protocols, and input to policy.
Other conference participants included representatives and experts from state universities and colleges, research institutes, national government agencies, civil groups, and allied corporations.
With the foundation of the action plan laid out, the draft of the PPCSAP is underway to further safeguard Philippine plant life and propel the sustainability of our natural resources.