The Philippine Council for Agriculture, Aquatic and Natural Resources Research and Development of the Department of Science and Technology (DOST-PCAARRD), through its Technology Transfer and Promotion Division (TTPD), joined the 1st European Union-Association of Southeast Asian Nations (EU-ASEAN) workshop on developing the ASEAN Technology Management Hub (TMH) at the National Research and Innovation Agency in Jakarta, Indonesia on February 23-24, 2023.
First of its kind at the regional level in ASEAN, the proposed ASEAN TMH aims to provide and develop a comprehensive online platform to accelerate research, catalyze innovation, foster knowledge sharing, and promote technology transfer in the ASEAN region. This is by bringing researchers together with companies, government agencies, non-government organizations (NGOs), and investors.
Ms. Lucy A. Lastimosa, TTPD Supervising Science Research Specialist, served as one of the Philippine delegates to the event. She was joined by Ms. Russell Pili of the Philippine Council for Industry, Energy and Emerging Technology Research and Development (PCIEERD) of DOST; Dr. Nilo Bugtai of the De La Salle University (DLSU); and Dr. Vernon Totanes of Ateneo de Manila University (ADMU).
The Philippine delegates, through Ms. Pili, presented an overview of the technology transfer governance, processes, and best practices in the country alongside Cambodia, Singapore, Thailand, Vietnam, Brunei Darussalam, Indonesia, Laos, Malaysia, and Myanmar.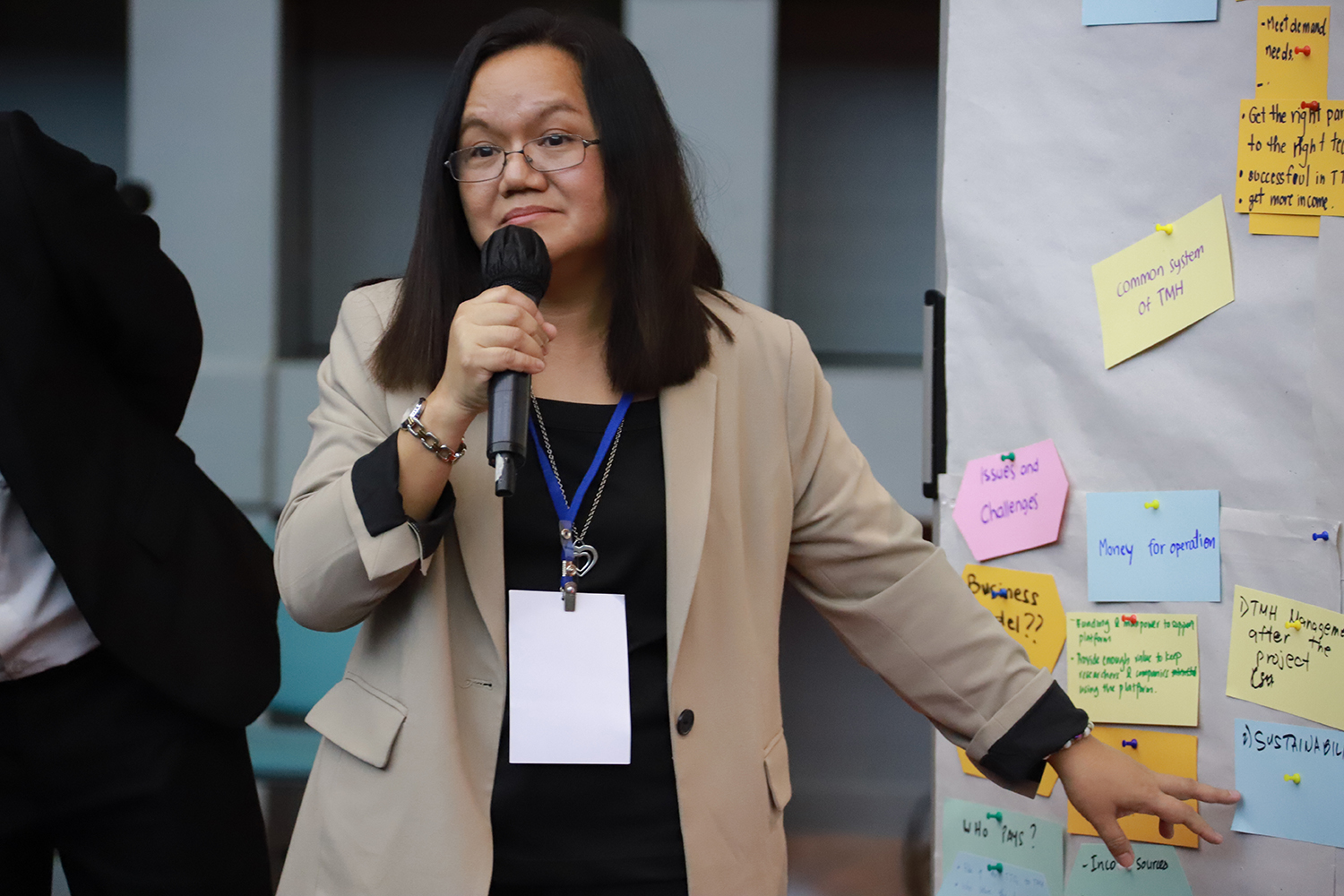 Dr. Totanes shared the results of their discussions with the researchers and universities group.
A workshop on the expectations, challenges, and other issues was also tackled and presented during the two-day event.
According to the European Commission website, this 1st workshop on the TMH project focused on identifying stakeholder priorities, securing their support, and designing the TMH platform.
The development of TMH is one of the 2023 annual priorities endorsed at the 81st Meeting of the ASEAN Committee on Science, Technology, and Innovation (ASEAN COSTI). COSTI Cambodia as the project leader and COSTI Indonesia as co-lead, in collaboration with the Enhanced Regional EU-ASEAN Dialogue Instrument (E-READI), are preparing the development of the platform.