At the recently concluded Agrilink 2023 held at the World Trade Center in Pasay City, the Philippine Council for Agriculture, Aquatic and Natural Resources Research and Development of the Department of Science and Technology (DOST-PCAARRD) displayed its supported science and technology (S&T) products and program of the University of the Philippines Los Baños (UPLB).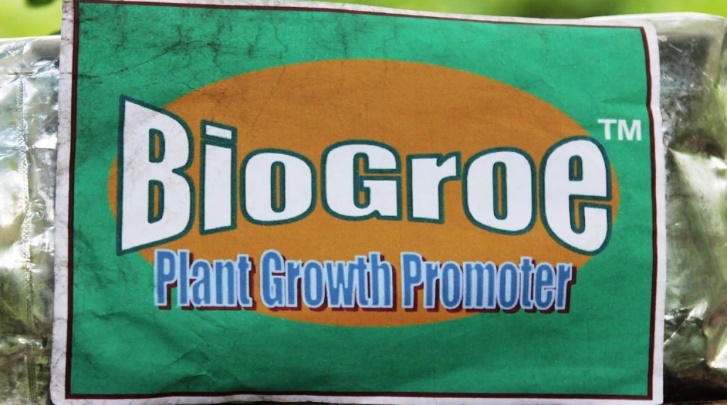 ACTICon was one of the S&T products exhibited. It is a safe, natural biopesticide that protects the Cavendish banana from the deadly Panama diasease or Fusarium wilt.
A solid-based promoter, Biogroe, which contains growth-promoting bacteria and protects plant surfaces from disease-causing microbes, was also included.
The Cacao Nanobiosensor, which describes DNA-based detection system for causal pathogens (P. palmivora and L. theobromae) of black pod rot in cacao, was also part of the display.
Another featured exhibit was the Cassava Starch Potassium Sorbate (CSPS).  CSPS is a coating for salted duck eggs that extends the current shelf life at ambient temperature; prevents the oxidation and contamination of microorganisms; and prevents moisture and flavor loss, and physical deterioration during egg storage.
FertiGroeTM, a controlled-release fertilizer that improves nutrient uptake of plants of nitrogen, phosphorus, and potassium, was also in the exhibit.
For pesticide, there was Hi YEAST,  a non-toxic pesticide that prevents fruit and vegetable decay caused by pathogens.
A meat detection kit was also put on display that can detect, identify, and authenticate pig, chicken, duck, cattle, carabao, goat, horse, crocodile, dog, cat, and rat meats through polymerase chain reaction in various food products.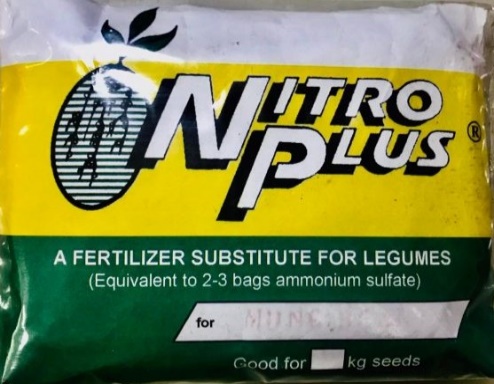 UPLB also displayed  NitroPlus, a seed inoculant for legumes composed of bacteria called rhizobia in a solid-based carrier of soil and charcoal. The rhizobia form nodules on the roots of legumes such as peanut, sitao, soybean, and mungbean. The legume-rhizobia symbioses fix the nitrogen from air making it available for the plants.
The University also featured the biofertilizer Nutrio, which contains beneficial microorganism for sugarcanes and resulting in greener and healthier plants and enhanced yield.
The Protein Enriched Copra Meal (PECM) was likewise exhibited. It is a feed ingredient with high digestibility and nutrient quality and used as a source of quality protein. It can partially substitute imported soybean meal in livestock and aquaculture diets.
There were two probiotics promoted. One for aquaculture and another for swine and poultry.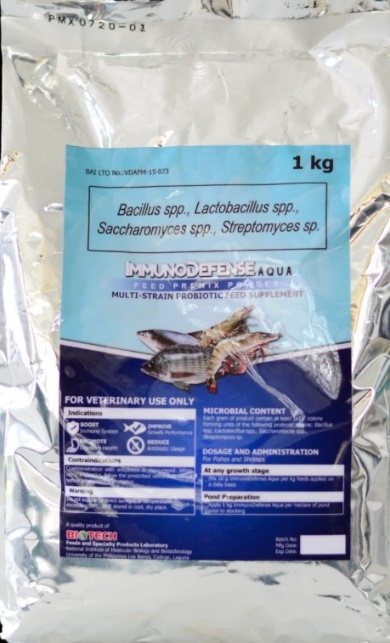 The probiotics for aquaculture are live micro-organisms that have a beneficial effect on the host by modifying and improving its microbial community. This probiotic product can help reduce the importation of feed additives such as antibiotics.
On the other hand, the probiotics for swine and poultry are a multi-strain microbial feed supplement developed as an alternative to antimicrobials. It helps protect animal health and increases efficiency of nutrient utilization.
Trichoderma, a soil inoculant that can serve as fertilizer, fungicide, and pesticide, was also spotlighted.
The biopesticide, WiltCure, likewise was in the mix. It is a biopesticide that can effectively control Fusarium wilt in tomato, eggplant, and hot pepper, resulting in more vigorous growth and higher yield.
The only program highlighted in the exhibit was the Smarter Approaches to Reinvigorate Agriculture as an Industry in the Philippines (SARAI). SARAI aims to craft crop advisories for rice, corn, banana, coconut, coffee, cacao, sugarcane, soybean, and tomato. The crop advisories focus on integrating local weather data and drought forecasts with farm management activities, specifically nutrient and water management, and proactive pest and disease monitoring.
Starting in 1994, Agrilink is the country's largest annual international agribusiness event organized by the Foundation for Resource Linkage and Development.