Around 3,200 kilograms of green muscardine fungus (GMF), an effective biological control agent against the pervasive coconut rhinoceros beetle (CRB), was distributed to Typhoon Odette-affected coconut areas in Regions VIII and XIII.
Through the funding support of the Philippine Council for Agriculture, Aquatic and Natural Resources Research and Development of the Department of Science and Technology (DOST-PCAARRD), the project, "Pest Management Strategies for Coconut Rhinoceros Beetle in Typhoon Odette-Affected Regions," established GMF-containing log traps as artificial breeding sites of CRB to control its population.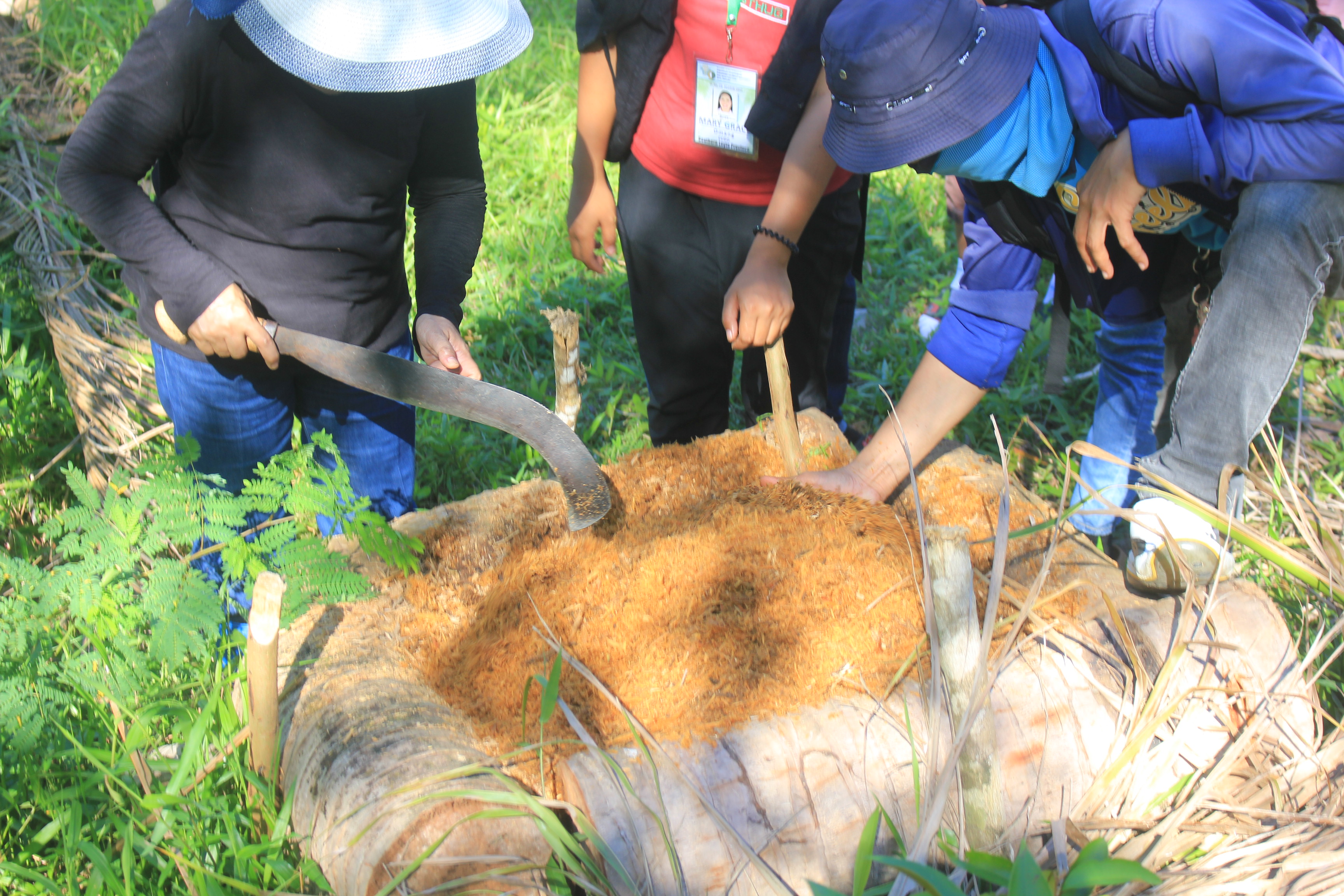 Project leader Johana C. Orense of the Philippine Coconut Authority-Davao Research Center (PCA-DRC) reported in a recent annual review that field assessments were done before and after GMF applications to assess the extent of pest severity and incidence in the identified sites. A slight decrease in severity and incidence was observed 4 months after GMF application. The project team will be conducting another assessment after 8 months for a more conclusive analysis of the field efficacy of the GMF.
Every batch of GMF produced was tested for virulence. Results showed 70–100% mortality among samples, which demonstrated the efficacy of the GMF.
Aside from PCA-DRC, the PCA-Albay Research Center (PCA-ARC) and PCA Regional Office XIII were also involved in GMF production. Project staff involved were trained and their laboratories were repaired to make them more suitable for GMF production.
The project team also developed a module on GMF production and integrated pest management (IPM) for CRB, which were used to capacitate 25 agriculturists and 89 farmers in setting up artificial breeding sites for CRB.
Moving forward, the project targets to produce more GMF and widen its distribution reach to reduce significantly the CRB population in coconut planting areas.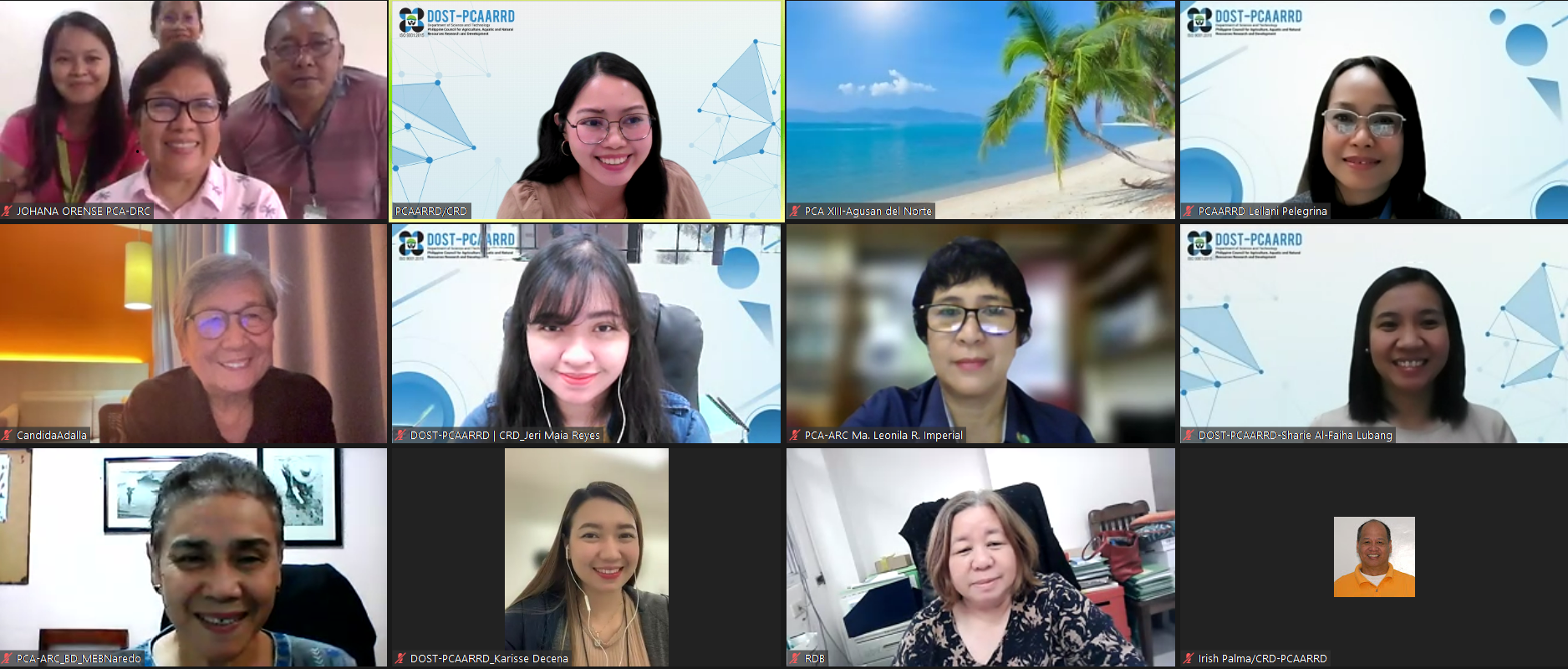 Entomologist, Dr. Candida B. Adalla served as the science and technology (S&T) consultant during the review and suggested  a stricter monitoring of field setups among the participating coconut farms to ensure proper establishment of breeding sites and intensify the effects of GMF.
The annual review and evaluation were facilitated by key staff from the Crops Research Division (CRD) of DOST-PCAARRD, led by Director Leilani D. Pelegrina and Industry Strategic S&T Program (ISP) Manager for Coconut Alissa Carol M. Ibarra.