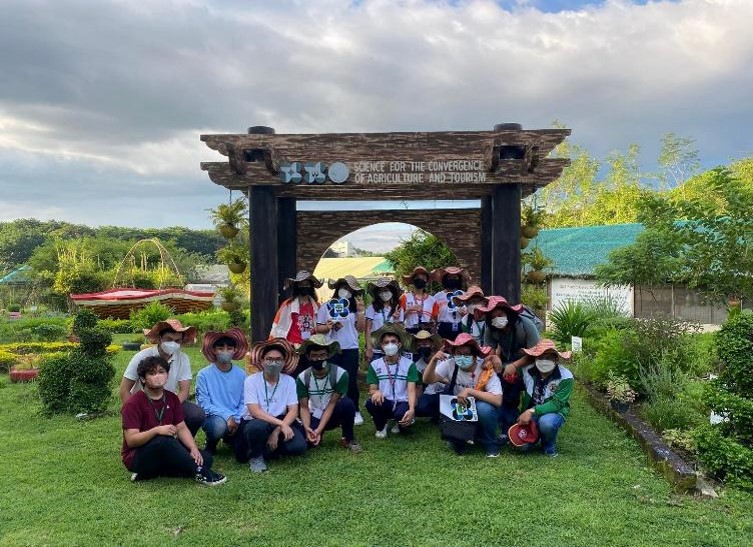 A group of 16 next-generation science and technology leaders from the Philippine Science High School (PSHS) CALABARZON Regional Campus were recently immersed in research and development (R&D) programs and activities in the agriculture, aquatic, and natural resources (AANR) sector.
The 16 students are mentees under the Youth Science Program being implemented by the Philippine Council for Agriculture, Aquatic and Natural Resources Research and Development of the Department of Science and Technology (DOST-PCAARRD).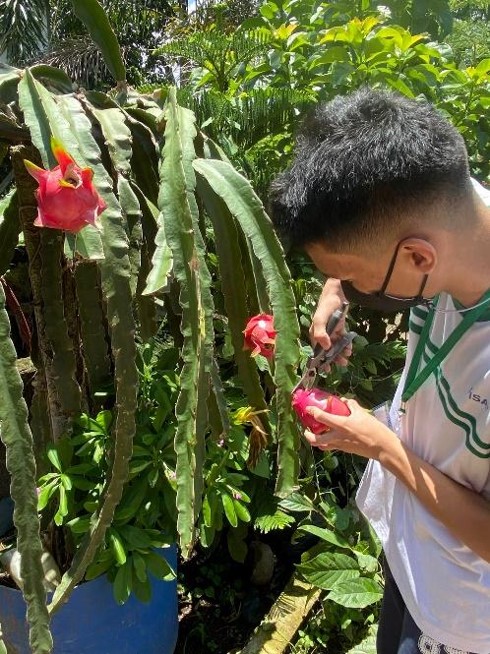 The immersion program, conducted on July 19, 2022, focused on three sites -- the DOST-PCAARRD Innovation and Technology Center (DPITC) and two Science for the Convergence of Agriculture and Tourism (SciCAT) farms, the Seeds and Seedlings Plaza in Los Baños, Laguna and the Silan Agrifarm in Indang, Cavite.
During the visit at Silan Agrifarm, the mentees learned and experienced dragon fruit farming and the basics of farm-animal raising. The agrifarm immersion was led by Dr. Lilibeth Novicio, project leader of the Cavite State University SciCAT Silan Agrifarm Project; and Mr. Eddie Silan and Ms. Ella Silan, the Magsasaka Siyentista or farmer-scientists who are managing the farm.
Meanwhile, during their visit to the DPITC, the mentees learned about DOST-PCAARRD, its initiatives and current technologies. The PCAARRD eLibrary was also included in the DPITC tour where mentees were guided on how to access the eLibrary and were offered physical copies of AANR publications.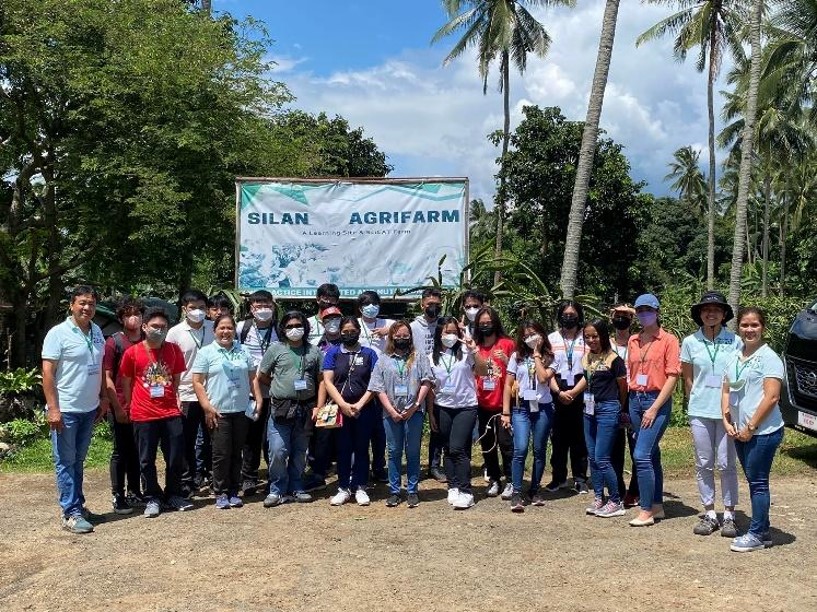 The last part of the tour is the visit to the Seeds and Seedlings Plaza, which is a project of Bureau of Plant Industry-Los Baños National Crop Research, Development and Production Support Center (BPI-LBNCRDPSC) and the DOST-PCAARRD SciCAT. In this site, the students were exposed to different types of technologies used to farm various vegetables, herbs, fruit trees, and ornamental plants, among others.
The R&D immersion received positive feedback from the mentees who shared that the experience gave them more insights and valuable exposure to S&T and the AANR sector. Ultimately, the program hopes that this experience will lead to the mentees' enhanced interest in the aforementioned sector, and that would encourage them to take related higher academic studies and career paths.