"Urban gardening is not only addressing the source of food during pandemics, but the life of city dwellers because food is a big problem in dense communities such as urban cities." These were the statements of Hon. Fernando V. Gonzales, Mayor of Ligao City, Albay, during a field monitoring visit to an urban gardening project funded by the Philippine Council for Agriculture, Aquatic and Natural Resources Research and Development of the Department of Science and Technology (DOST-PCAARRD).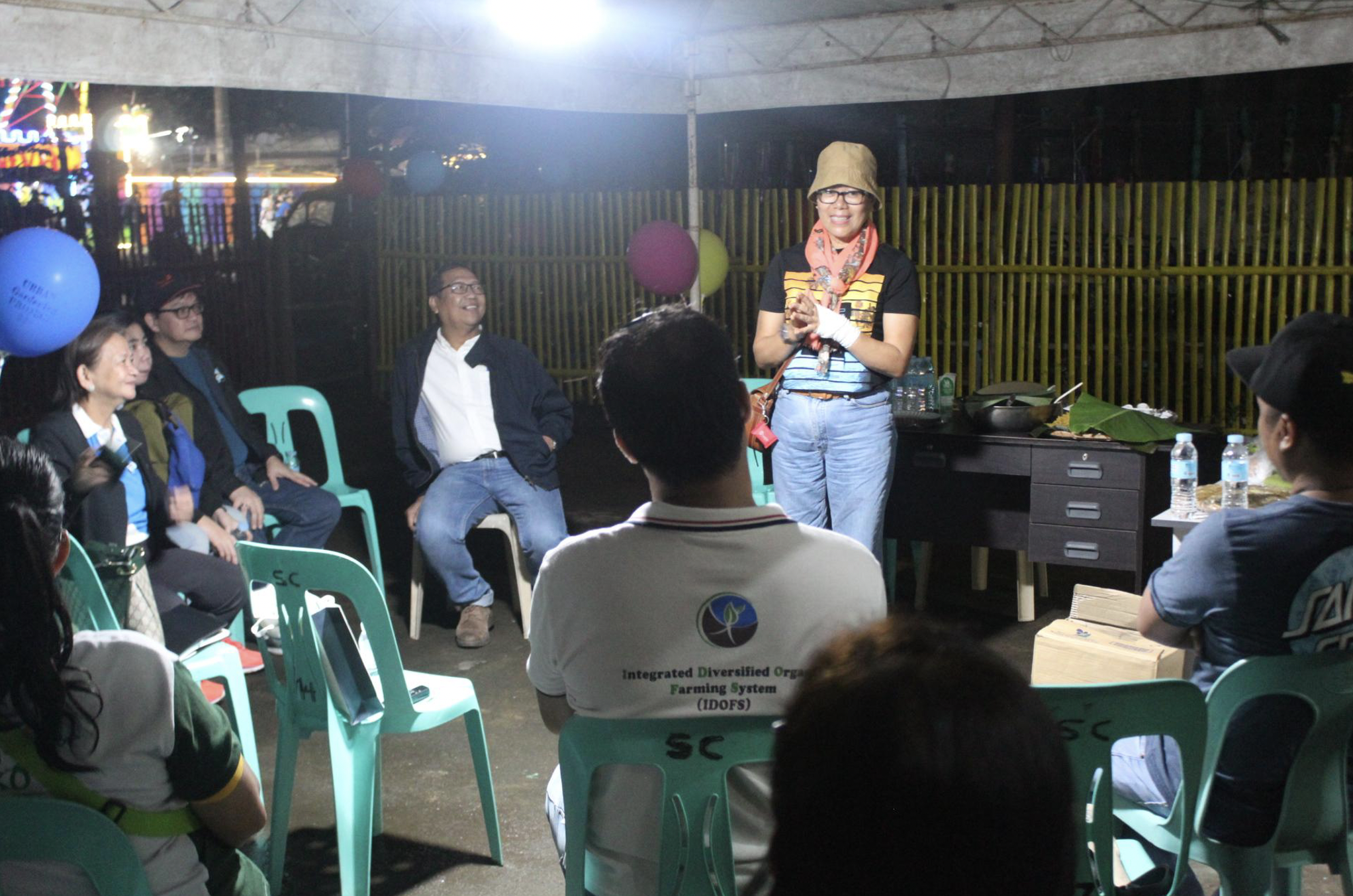 Ms. Annie Marie R. Blanco, a retired Nurse and active participant of the project from Ligao City, shared her personal experiences and described how it helped her in settling down and becoming part of the community. She added that she sees gardening as similar to nursing and it has added a purpose in her life.
Aside from teaching the beneficiaries how to grow and market fresh vegetables, the urban gardening project also helped them develop collaboration and camaraderie among fellow beneficiaries. They have established a well-maintained and colorful urban garden, said Ms. Ma. Glenlee V. Magbanua, a rural health midwife and project participant in Guinobatan, Albay.
Behind these testimonies is the relentless effort of the Bicol University College of Agriculture and Forestry (BUCAF), the lead agency-implementer of the DOST-PCAARRD-funded project, "Enhancing Food Production and Livelihood through Community-based Urban Gardening Project amidst COVID-19 in selected areas in Albay Province."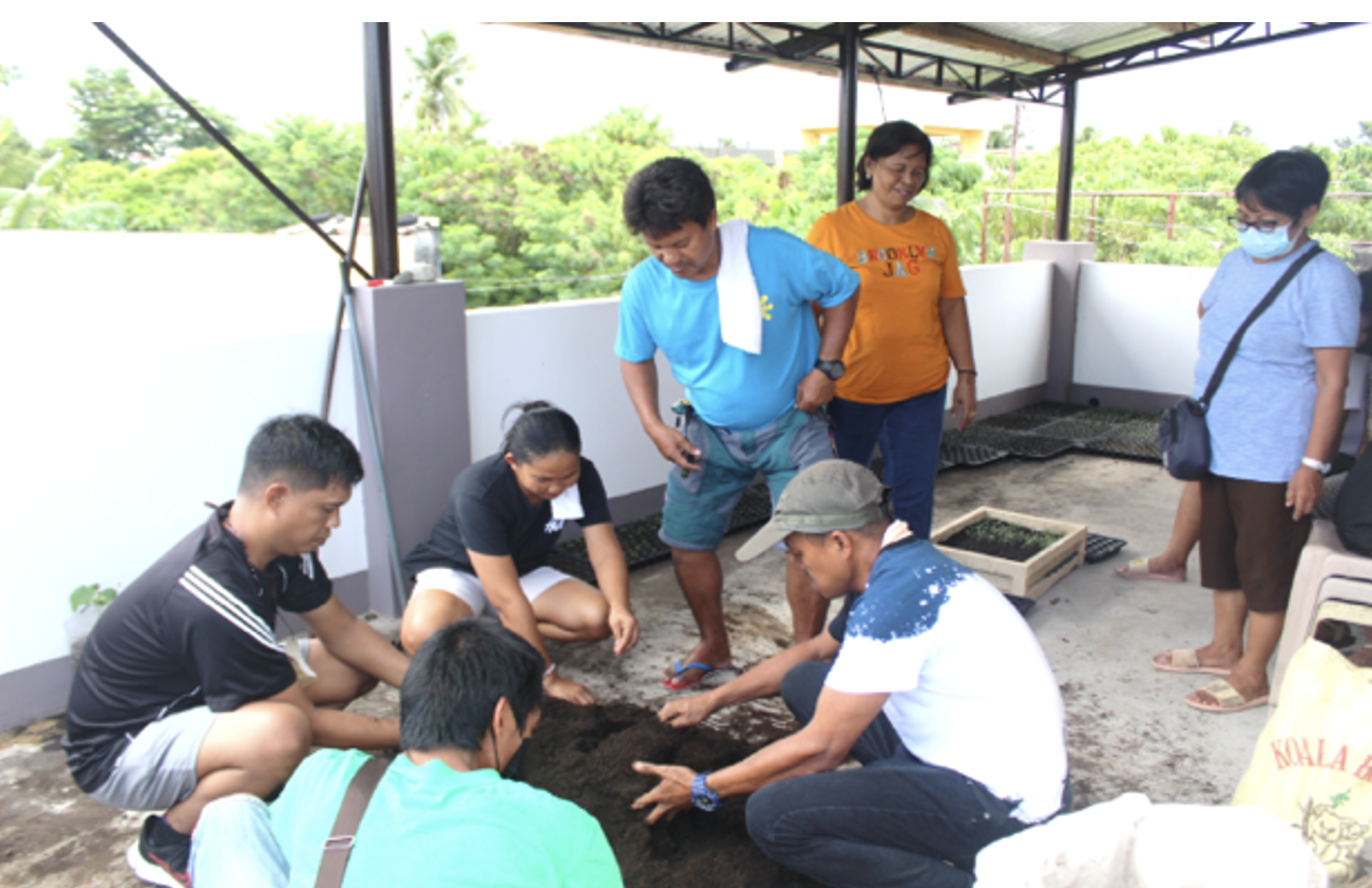 Also known as "Gulayan sa Pamayanan," the project was conceived to address the issues on food security, loss of livelihood, and unemployment brought about by the series of lockdowns and community quarantines during the pandemic. Cities and municipalities in Albay have not been spared of these problems.
Together with local government units (LGUs) of Albay - Guinobatan, Ligao City, Tabaco City, and Legazpi City, the project team taught its beneficiaries skills on container gardening, seedling production, nutrient and water management, organic fertilizer production, vermicomposting, and solid waste composting.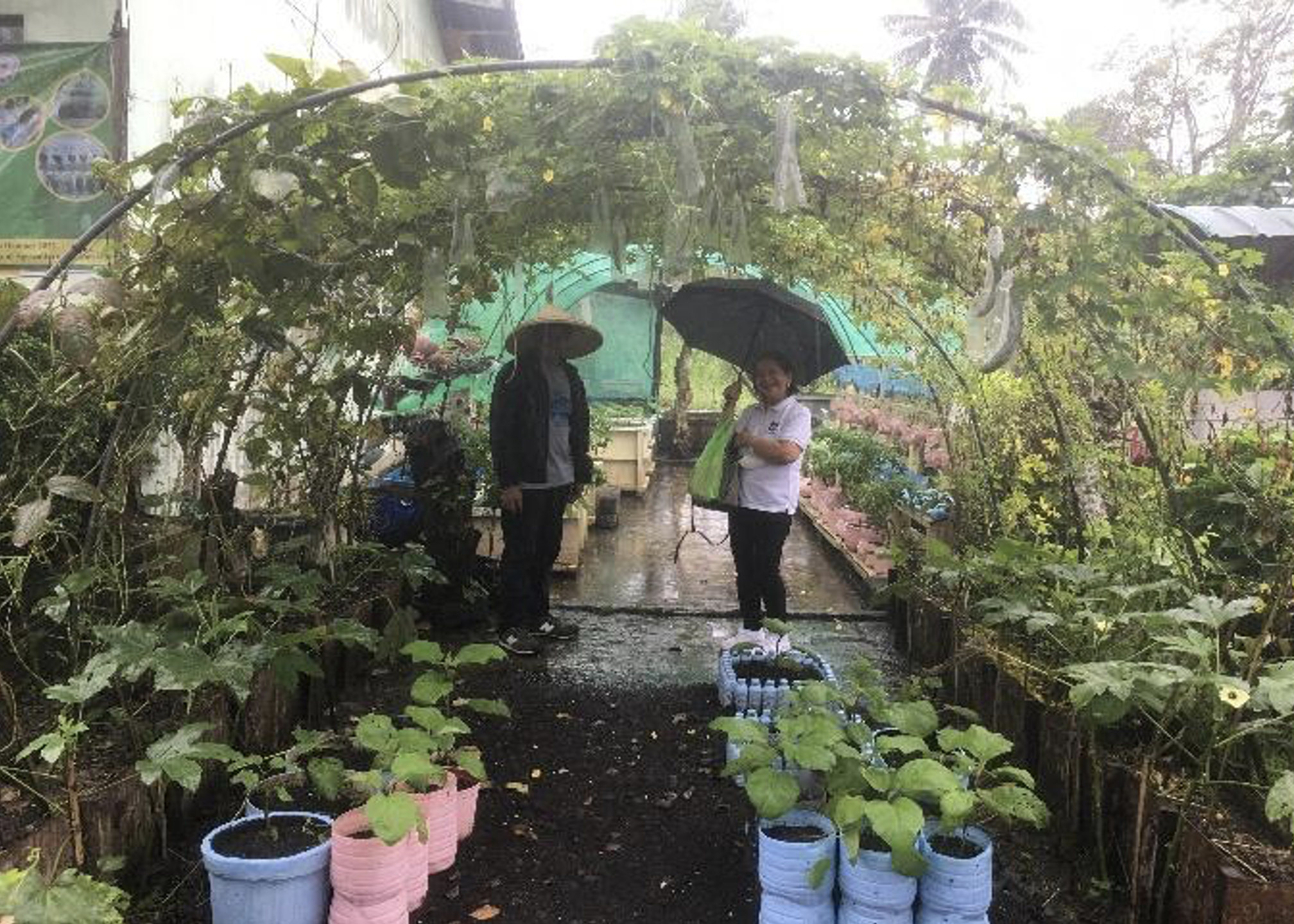 Majority of the beneficiaries are those who lost their livelihood during the pandemic in selected areas in Albay. Aside from learning urban gardening skills, they were also oriented with the concepts of financial management and were trained on basic entrepreneurship and marketing.
As of February 2023, a total of 120 beneficiaries from the project sites applied the skills they learned that and enabled them to produce almost 100 kilograms of assorted vegetables, 70 kilograms of which were consumed by their households and the rest were sold to the market. These vegetables include: lettuce, pechay, eggplant, radish, upland kangkong, cucumber, sweet pepper, green onion, stringbeans, bottle gourd (upo), and bitter gourd (ampalaya). 
Through these learning activities, the project was able to build four urban gardening learning sites and establish three market outlets in Guinobatan, Ligao City, Tabaco City, and Legazpi City in Albay.