Selected technologies of the Philippine Council for Agriculture, Aquatic and Natural Resources Research and Development of the Department of Science and Technology (DOST-PCAARRD) were presented in the recently concluded Central Luzon Goat and Sheep Conference 2023 held at the Kaisa Convention Center in Tarlac City.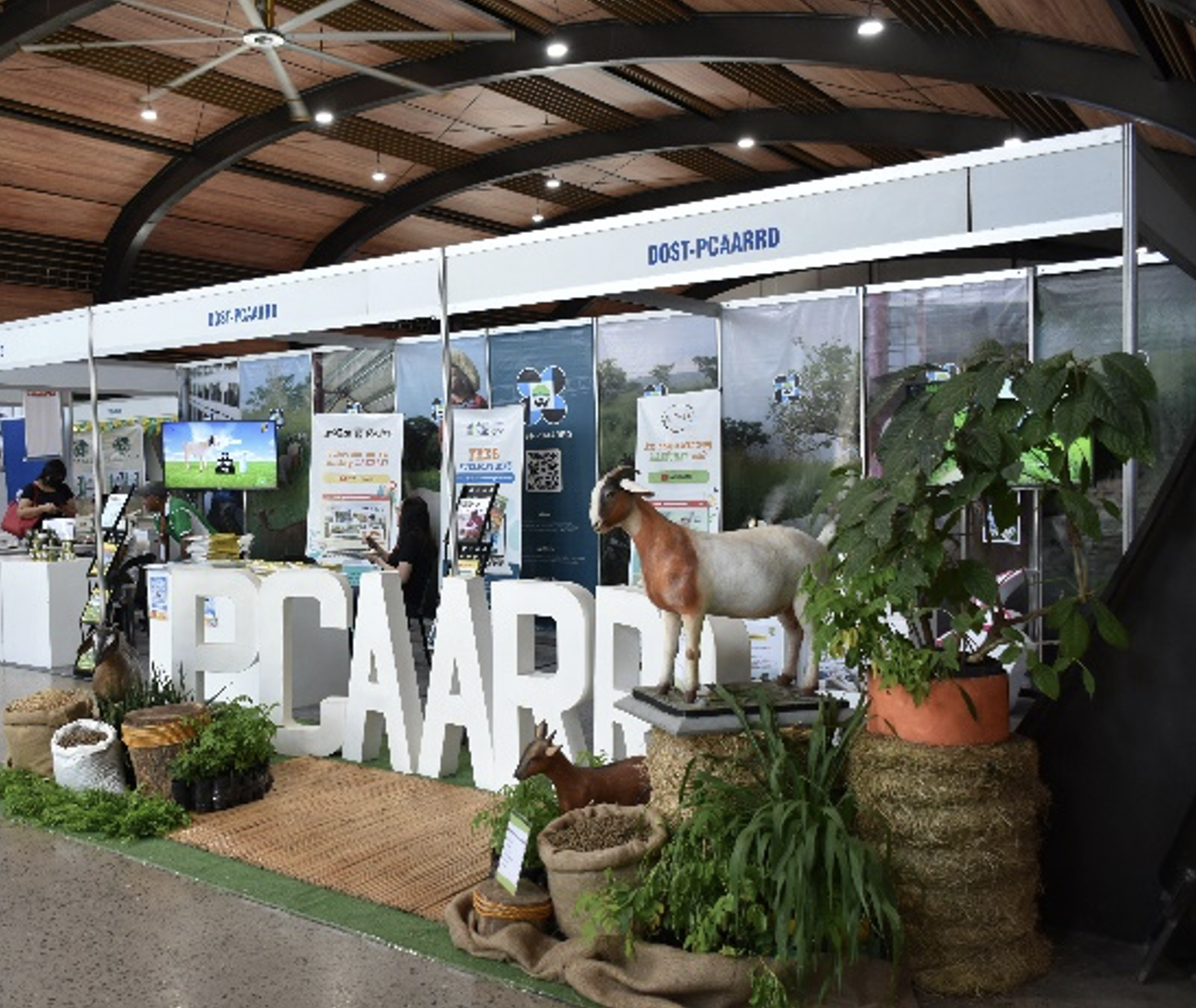 The Council's science and technology outputs on goat were the main feature of the technical presentation portion of the conference organized by the Federation of Goat and Sheep Producers and Associations of the Philippines, Inc. (FGASPAPI) and the city government of Tarlac.
FGASPAPI is a federation formed and recognized as the official representative of the small ruminant industry. It is also a member of the Livestock Development Council and National Agriculture and Fishery Council and an industry partner of DOST-PCAARRD.
DOST-PCAARRD's technologies and projects that were showcased were Sure Feed (SFEED): pelletized feeds for lactating dams, on-farm application of a workable protocol for embryo transfer for goats, portable goat pregnancy detection kit, standards for slaughtering and cutting of goats, "Let's Doe: A project to mitigate the effects of COVID 19 pandemic," mastitis test kit for does, and Farmers' Livestock School on Goat Enterprise Management (FLS-GEM).
According to FGASPAPI, the conference's technical presentation part was designed "to impart mature technologies and new approaches in goat and sheep production which will revolutionize herd build-up and genetic improvement, nutrition and pasture development, and veterinary interventions."
Aside from the lectures, the conference also had an outdoor exhibit of pure and upgraded goats and sheep raised by FLS-GEM graduates and other partners, corporate displays, local food and non-food products, and a recognition ceremony of FGASPAPI's members and partners.
Farmers from the various provinces and other stakeholders of the goat and sheep industry participated in the event.
Themed,  "The goat and sheep industry: Responding to calls of resiliency by embracing mature technologies," the conference was conducted during the week-long 25th charter anniversary celebration of Tarlac City.